Enhancer System Addon
Addons for Minecraft PE
Let enhance your ability by having a status effect using the Enhancer System. This is a block where it will give you an effect by using certain items, there are different modes of Enhancer System each mode give different effects.
The 
Enhancer System
is like a beacon in Minecraft which you need ores/ingot to get an effect from it. Iron Ingot, Gold Ingot, Emerald, Diamond and Netherite Ingot can be use to activate the Enhancer System. The duration and/or level of the effect that an Enhancer System will give is depend to an ores/ingot you use.
Crafting and Usage
To craft this you need 1 netherstar and 4 iron ingots, place netherstar at center surrounds with 4 iron ingots on a diamond pattern.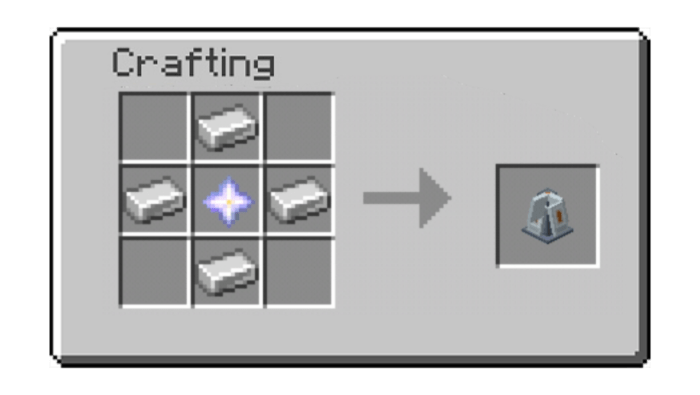 By 
default
the Enhancer System is in 
Absorption Mode
to change the mode of the system simply click/interact on it then it will switch between different modes. The colors represent to what mode your system is, also a text will appear in your action bar when switched showing what mode you are in.
Here are all modes of the system (in order)
Absorption Mode - Give absorption effect
Conduit Power Mode - Give conduit power effect
Fire Resistance Mode - Give fire resistance effect
Haste Mode - Give haste effect
Invisibility Mode - Give invisibility effect
Jump Booster Mode - Give jump boost effect
Night Vision Mode - Give night vision effect
Regeneration Mode - Give regeneration effect
Resistance Mode - Give resistance effect
Speed Mode - Give speed effect
Strenghthening Mode - Give strength effect
Water Breathing Mode - Give water breathing effect
To get an effect from Enhancer System hold any certain items then click/interact in the system to get an effect. The effect it will give depend on what mode the system is. The more expensive the ores/ingot is, the higher duration and level of effect it will give.
Some effects like fire resistance doesn't have higher level, thus they simply have higher duration. An effect like Strength have higher level thus the duration of level II or III effect have lower duration. Here's the details below.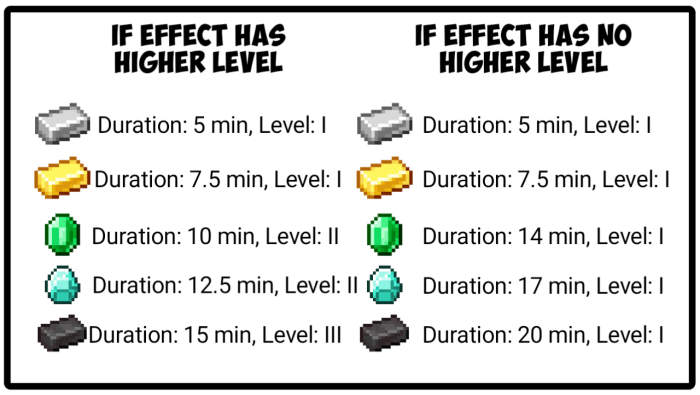 Watch Video Showcase here:
Installation
Requires Experimental gameplay to toggle on
Holiday Creator Features
Additional Modding Capabilities
Supported Minecraft versions
1.17 (beta)
1.17.30
1.17.11
1.17.0.50 (beta)
Downloads
Information
Users of Guest are not allowed to comment this publication.