Cute Mob Models Addon (Official Bedrock Port)
Addons for Minecraft PE
Ever wanted Minecraft mobs to look like anime girls? Today is now your day, This add-on transforms every creature (except Fireflies in The Wild Update) from Minecraft to anime girls from Cute Mob Models/Mob Talker Series.
There is many visuals to explore.
Screenshots by: Phelip. that's why there was spanish text.
This add-on only adds one mob to the game
Ghast Sister: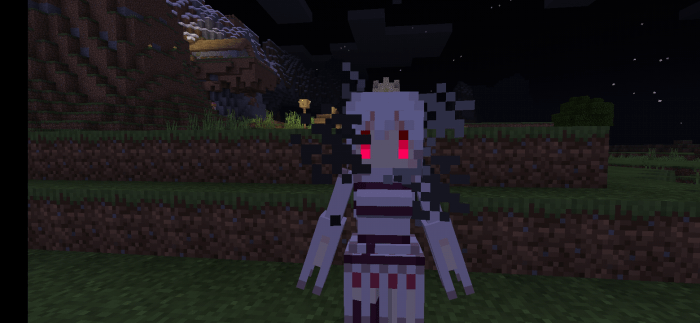 She has 20 health, She acts like a Blaze but shoots Ghast fireballs, And She only attacks players, she spawns the same way the Ghast spawns.
I recommend you to use the behavior pack with the resource pack in your world
It wouldn't work if you applied it as a Global Resource Pack and it will give you an error, so you must need to apply both of the resource pack and behavior pack, since they are connected to each other and it works properly in worlds.
Supported Minecraft versions
Downloads
Information
Users of Guest are not allowed to comment this publication.