Ring Of Flight (Angel Ring) Addon
Addons for Minecraft PE
Have you ever wanted to fly like creative mode in survival?
Well, this addon will a ring that allows you to fly in survival mode and this addon also adds in a block that can be placed midair!
Here's the recipe for the Ring Of Flight:
By default, it is turned off. If you want it to be on, use the item. (hold right-click or hold on the screen) While it is on, jump 2 times (like in creative mode) to fly! You can also deactivate it by using the item again.
Here's the recipe for the Angel Block:
The Angel Block is a block that can be placed in midair or in water and lava. It'll probably be useful if you're playing some sort of skyblock map.
To place the block in midair, use the item (hold right-click or hold on the screen) and it'll place the block, 
below
you.
(NOTE: If you use the block when you are not on water, lava, or air, The block will disappear and you cannot get it back unless using cheats) 
OLD VERSION CONTROLS & RECIPES: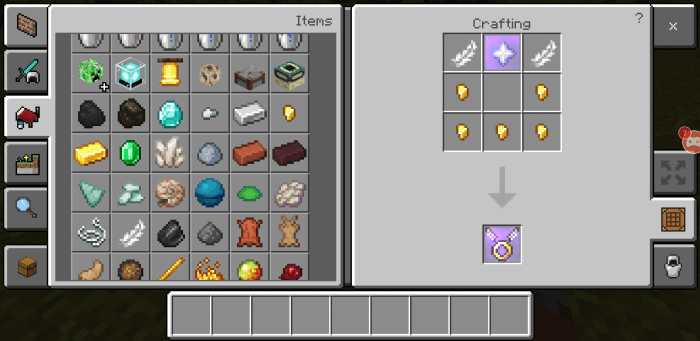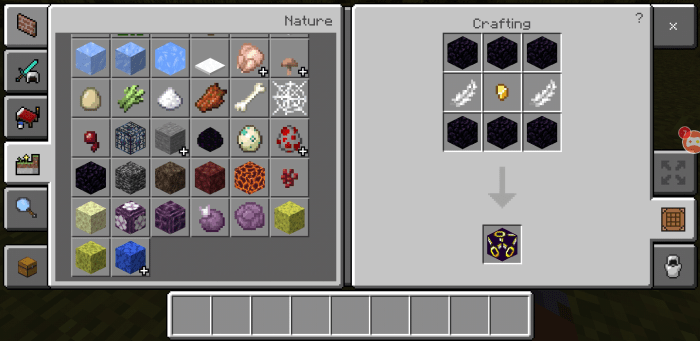 Put the angel ring in your crafting slot to turn the angel ring on and off. Sneak to use both the angel ring and angel block. 
Installation
Make sure you activate cheats, experimental gameplay settings, and education edition to make it work.
Also, the ring of flight add-on is the reworked version of the angel ring add-on I made.
Supported Minecraft versions
1.17.30
1.17.11
1.17
1.16.100
1.16.221
1.16.201
1.16
1.14
Downloads
Information
Users of Guest are not allowed to comment this publication.