More Stairs and Slabs Addon
Addons for Minecraft PE
This addon adds more stairs and slabs to Minecraft Bedrock Edition (MCPE). These Include concrete slabs and stairs in all 16 colors that are survival friendly. Minecraft Version 1.17.3 and up!!
More Stairs and Slabs
by Legopitstop
This addon adds more stairs and slabs if you couldn't tell by the title. Currently, only concrete stairs and slabs are added. but expect more blocks the be added!! Find the recipes and screenshots below. In v1.2.0+ you can place change the shape of the stairs by shift-clicking the stair block (This is until Minecraft add better support for custom blocks like stairs.).
Obtain
Creative
You can get all the blocks using /give more_ss: or you can use the function commands to get the blocks. /function give_<block>
Survival
You can craft all the blocks via a crafting table and some using the stonecutter. Currently, you cannot get tinted glass blocks in survival, Waiting for it to be added recipes.
Note: Due to the block format stairs will not connect to each other, creating inner and outer stairs. stairs also have the same entity hitbox as a slab. but you can rotate them in all 4 directions! The blocks are not in the creative inventory, Minecraft bug.
All Concrete stairs and slabs side by side.

Stairs Recipes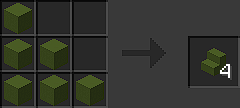 Slab Recipes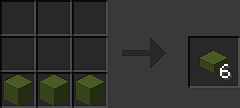 Installation
1. Click one of the links to download . (.mcaddon)
2. Once you have downloaded click the .mcaddon file.
3. It should automatically open Minecraft and install a behavior and resourcepack.
4. Make sure to have the Holiday Creator Features in experimental gameplay ON.


Supported Minecraft versions
Downloads
Information
Users of Guest are not allowed to comment this publication.