Insta Farm Addon V4.0 Addon (with 3D Blocks)
Addons for Minecraft PE
With the help of this addon you will be able to create automatic farms with a single click. This version adds more than 10 new farms and there are new mechanics with the blocks.
Insta Farm Addon helps players learn about automatic farms. They just drop a block and spawn the farm. In this version more than 10 farms were added and now there are new mechanics, many blocks and a tool.
To install the addon in your world you must have the experimental options activated.
All the blocks you can get them by placing the command: 
/function get_farms
The builder tool is used to generate the farms and is in the creative inventory.
When you place the any block of the addon, a mark will be generated which is the area where the farm will be generated.
If you click / tap with the "Builder Tool" on the block the farm will be generated.
If you break the block (in survival) the marked area will disappear.
Crop Farms:
Melon and Pumpkin Farms
Bamboo and Sugar Cane Farm
Melon and Pumpkin Farm(Flying machine)
Kelp Farm
Cactus Farm
Tree Farm
Tree Farm (Automatic)
Bone Meal Farm
Stone Farm
Wool Farm
Cow Farm
Iron Farm (There should be no villages or beds or workstations near the farm. If it doesn't work make sure the villagers are close to their work station.)
Gold Farm
Mega Bamboo Farm
Mega Kelp Farm
Mega Sugar Cane Farm
Twisting Vines Farm
Weeping Vines Farm
Bartering Farm (It only works in the nether dimension)
Endermand Farm (It only works in the end dimension)
All farms can be spawned in any direction.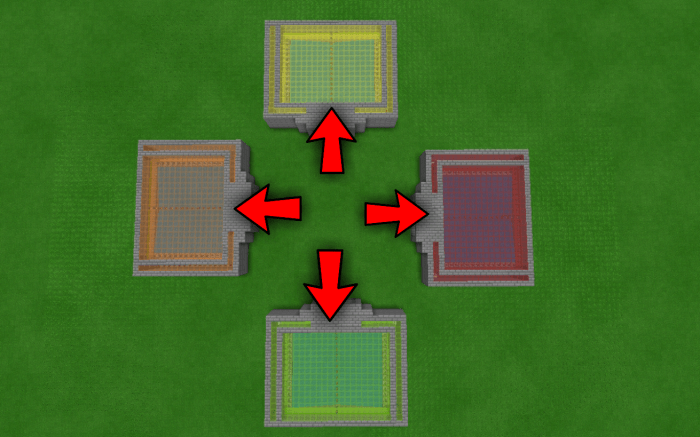 ALL BLOCKS
Supported Minecraft versions
1.17.11
1.17
1.16.221
1.16.201
1.16.200
Downloads
Information
Users of Guest are not allowed to comment this publication.