TF2 Dead Ringer Addon
Addons for Minecraft PE
Are you a TF2 player but also a Minecraft player? Have you ever wanted to fake your death and revenge on your enemies? Very Well this addon is for you.
The dead ringer's main attribute is to Cloak the user for 7 seconds upon being injured if it is held out on the player's main hand, leaving behind a fake player death animation to distract and deceive enemies. Upon activation, the player will receive a 3-second speed boost, absorption, damage resistance, and fire resistance for the initial attack that activates the cloak. The initial damage reduction allows the player to survive massive amounts of damage as long as the user has a sufficient amount of Health before the attack was made. When the cloak runs out, the device will play a loud distinctive sound that can be heard by the nearest player and it has a 20-seconds cooldown so remember to hide and heal yourself before engaging back to the battlefield. 
Activating the Dead Ringer will remove certain effects from the player:
+Wither
+Poison
+Fatal poison
+Slowness
+Blindness
+Nausea 
Images:
The Dead Ringer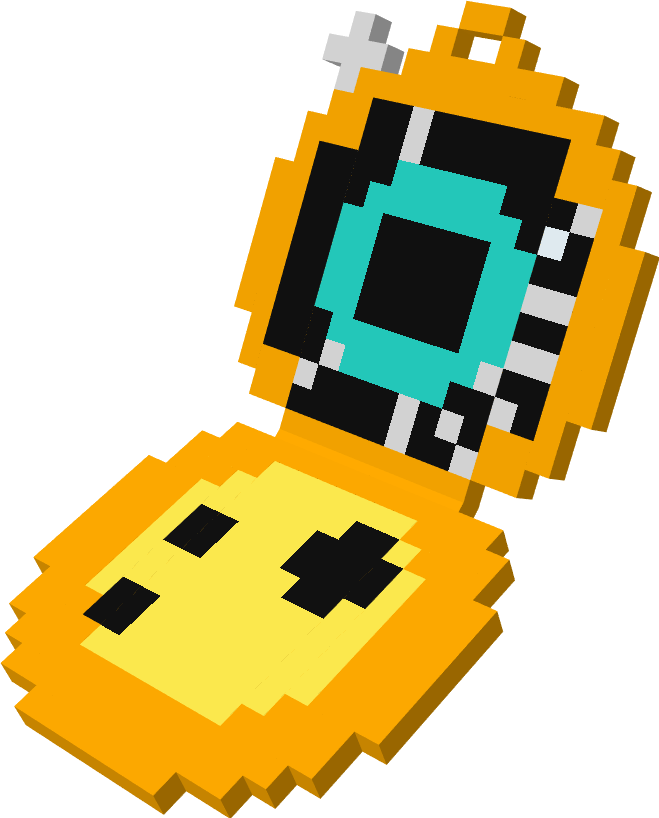 Item stats
: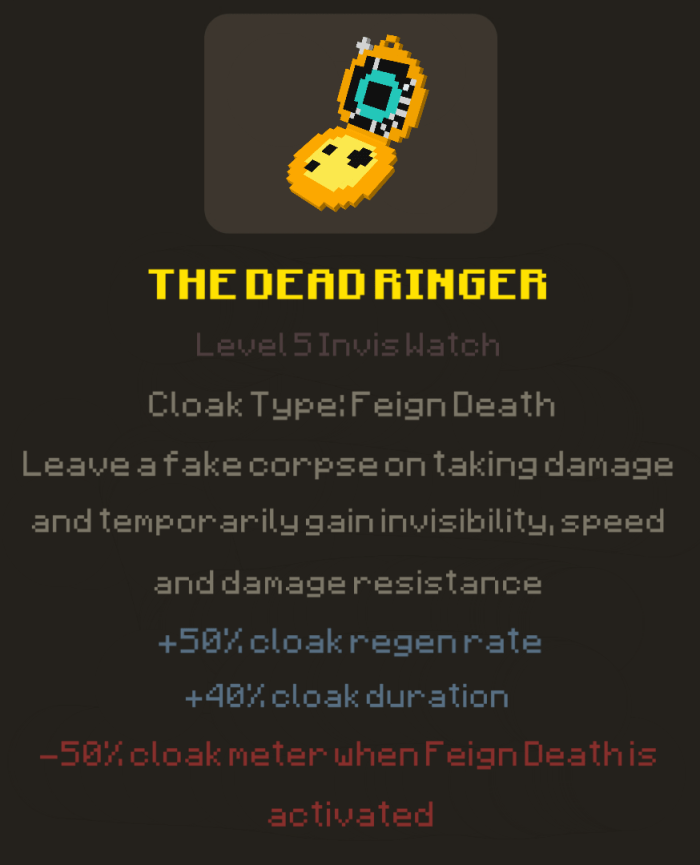 Crafting recipe
: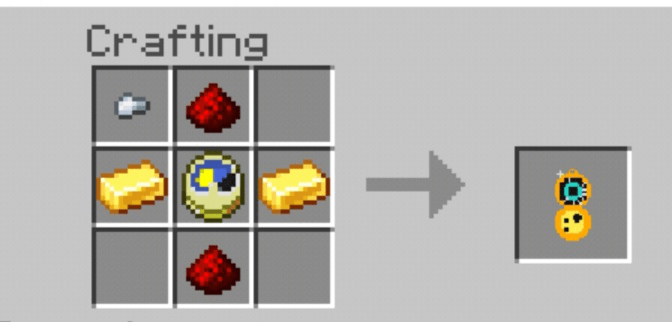 In-game screenshot: 
A player leaving a fake death animation and a fake death message after activating the Dead Ringer: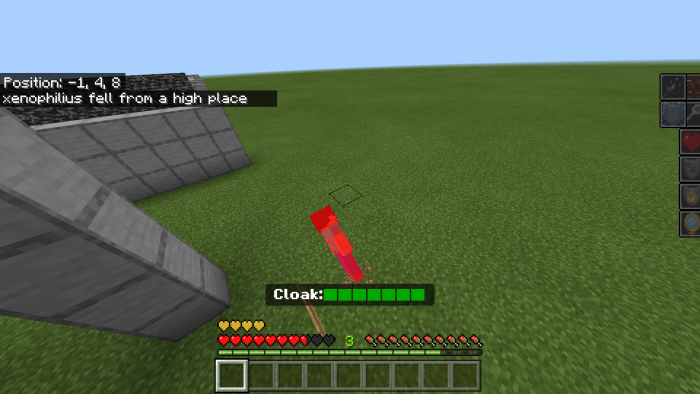 Custom skin
You can change the texture of the fake player entity by going to games/com.mojang/resource_packs/TF2DeadRin/textures/entity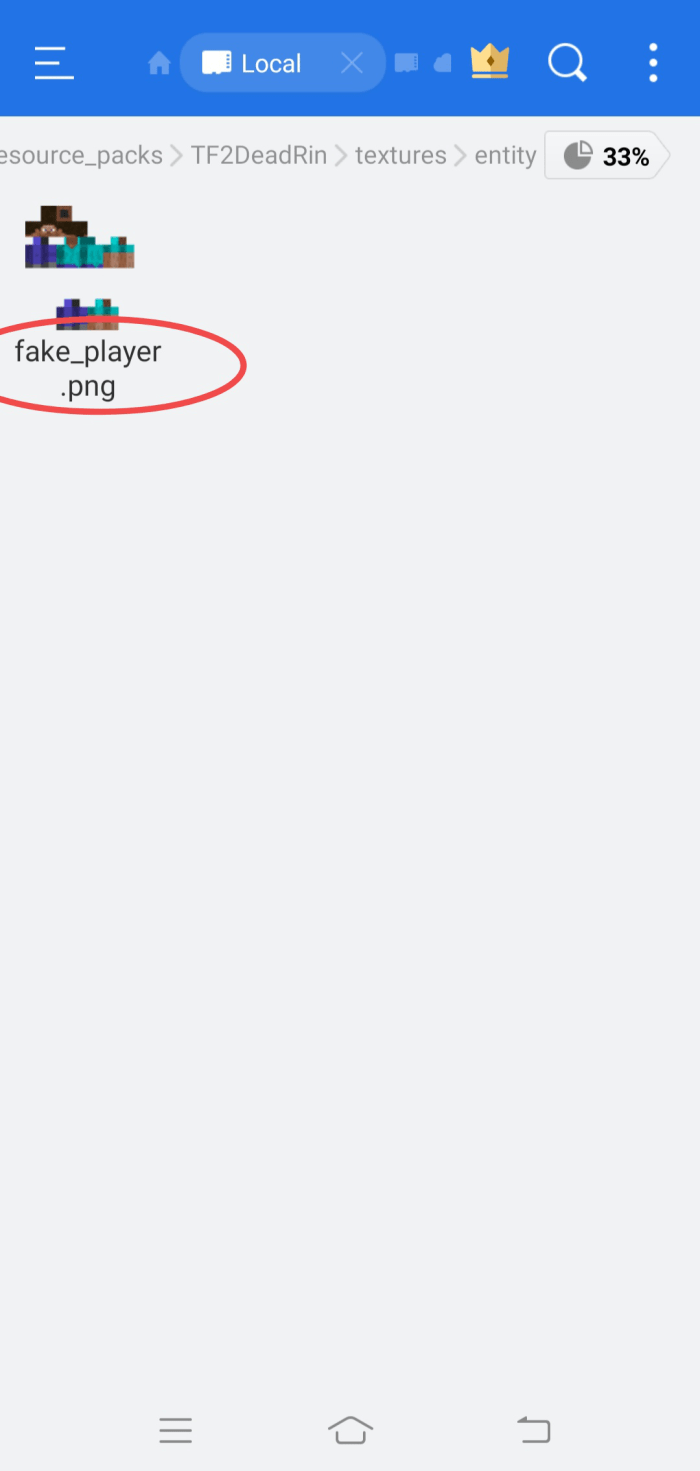 replace the 
encircled
image named "fake_player" with your desired skin and rename it similar to the original file. 
Issues
:
-The sounds included on this addon will also play when the player is using the potion of invisibility because this addon uses "query.is_invisible" in order for the other functions to work 
Supported Minecraft versions
Downloads
Information
Users of Guest are not allowed to comment this publication.