v1.7 FFC WW2 Addon & Grenade Attachment addon
Addons for Minecraft PE
This Add-on has WW2 guns that work for Minecraft Bedrock Edition +v1.17.x.xx, It is compatible with all devices to use the weapons. No commands needed, No Functions needed, it works in the base game API. Some features are still experimental gameplay only. You will need to enable Holiday Creator Features & Additional Modding Capabilities if you want it to work correctly on all of this pack. The grenade from v1.1 is now properly divided into an optional attachment.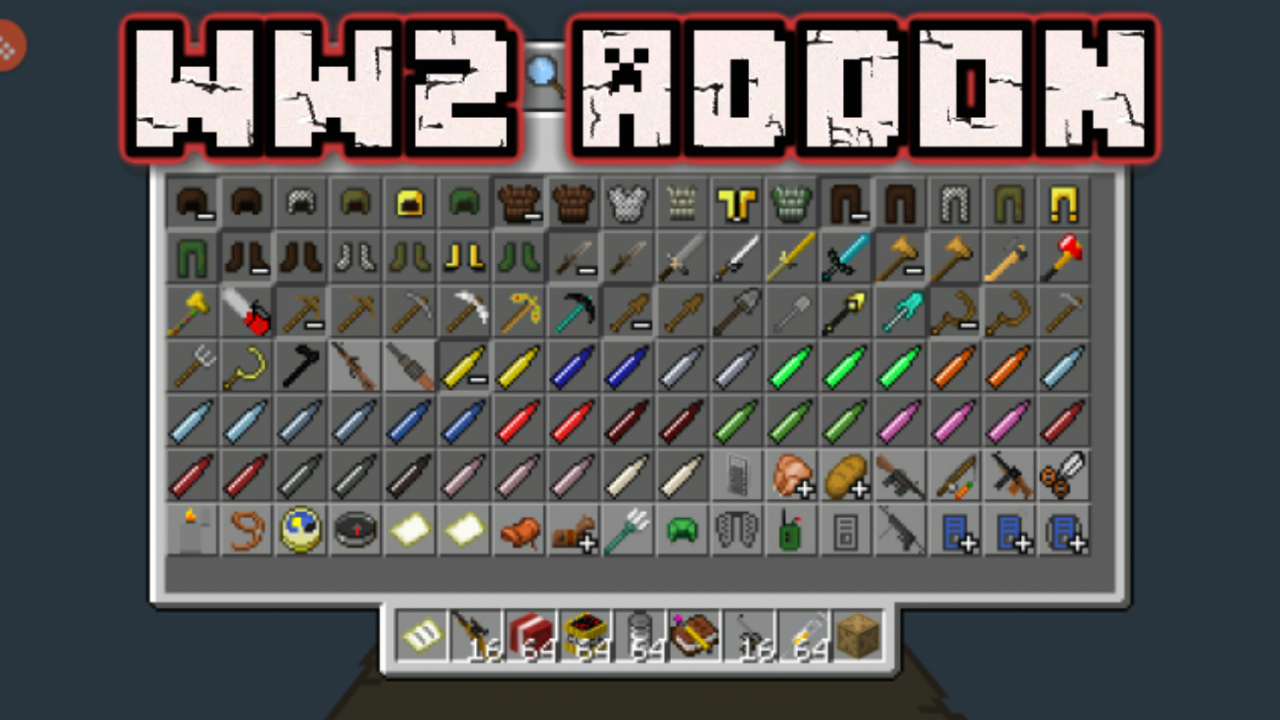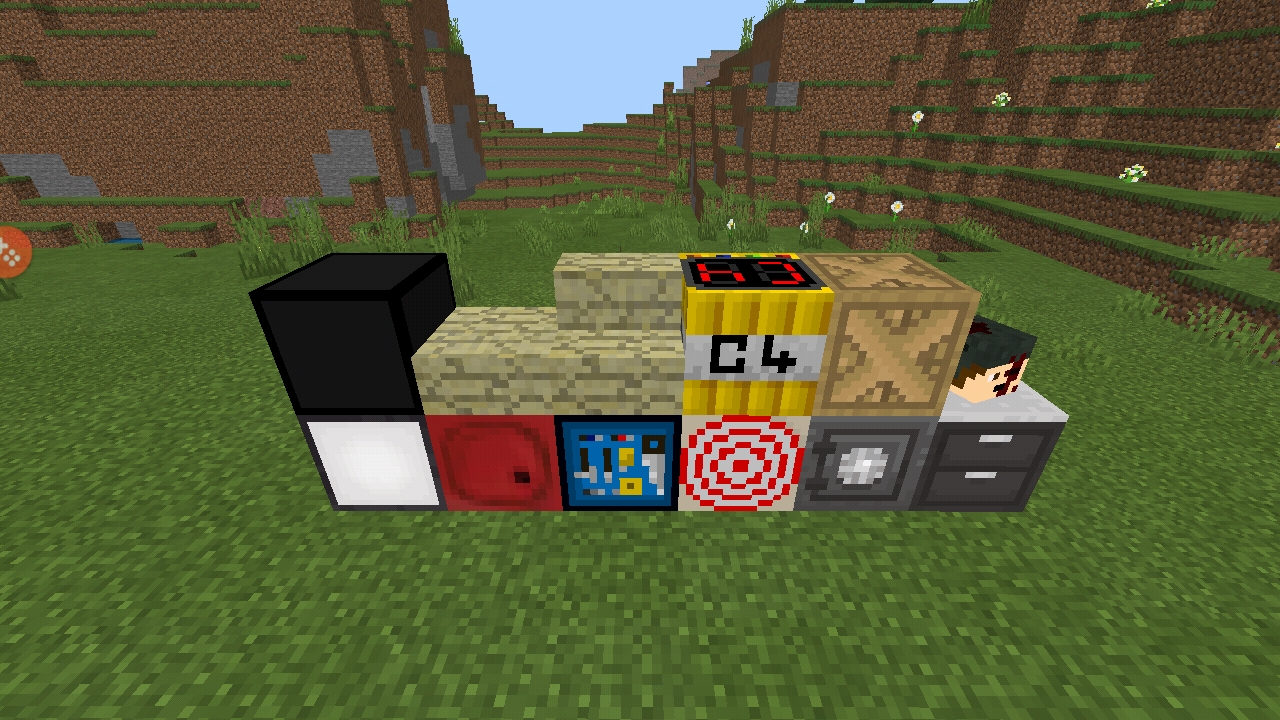 This addon does replace some of the mobs to look like German Soldiers. Some block textures were changed as well. The guns do have custom-made sounds.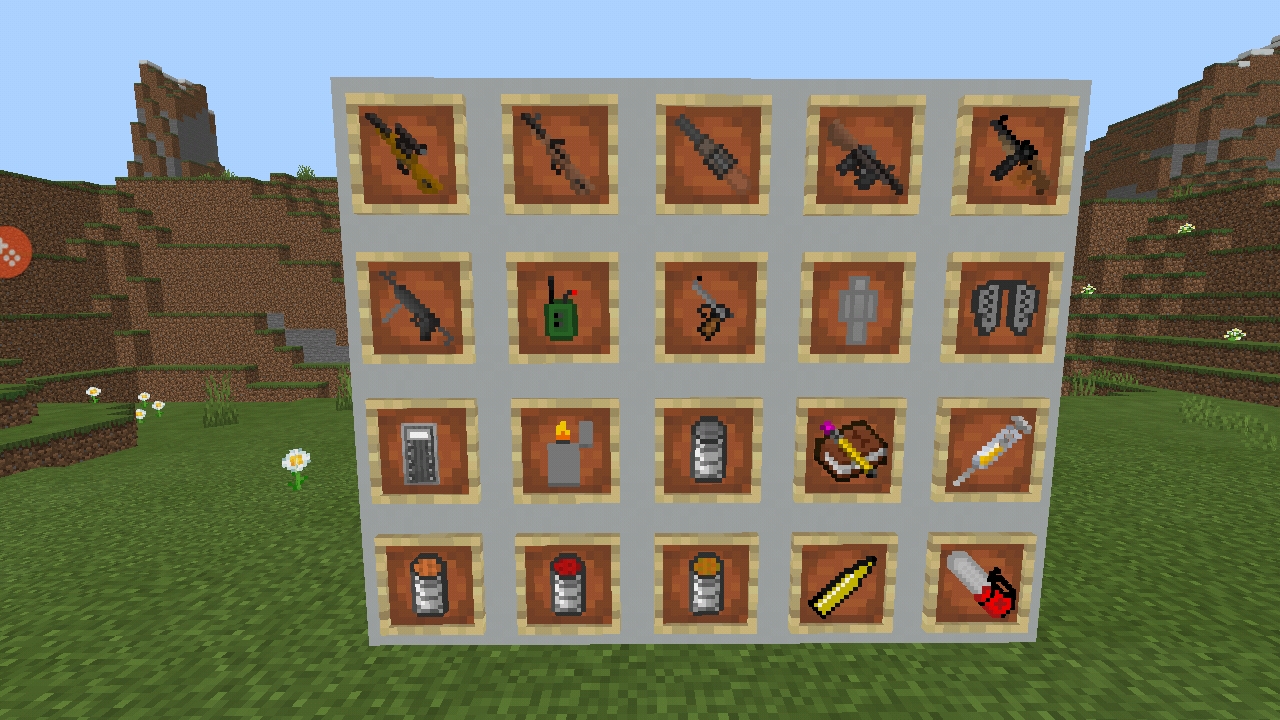 Guns Replaced:
Bow - Gewehr
Crossbow - Winchester Model 1912
Snowball - Thompson
XP bottle - MP 40
Enderpearl - Karabiner 98k 
Egg - Bar 1918 
Fishing Rod - Lugar 
Important Items Replaced:
Totem - Military Radio Phone
Shield - Metal Shield
Ender Eye - Plant Pot Base
Hidden Feature: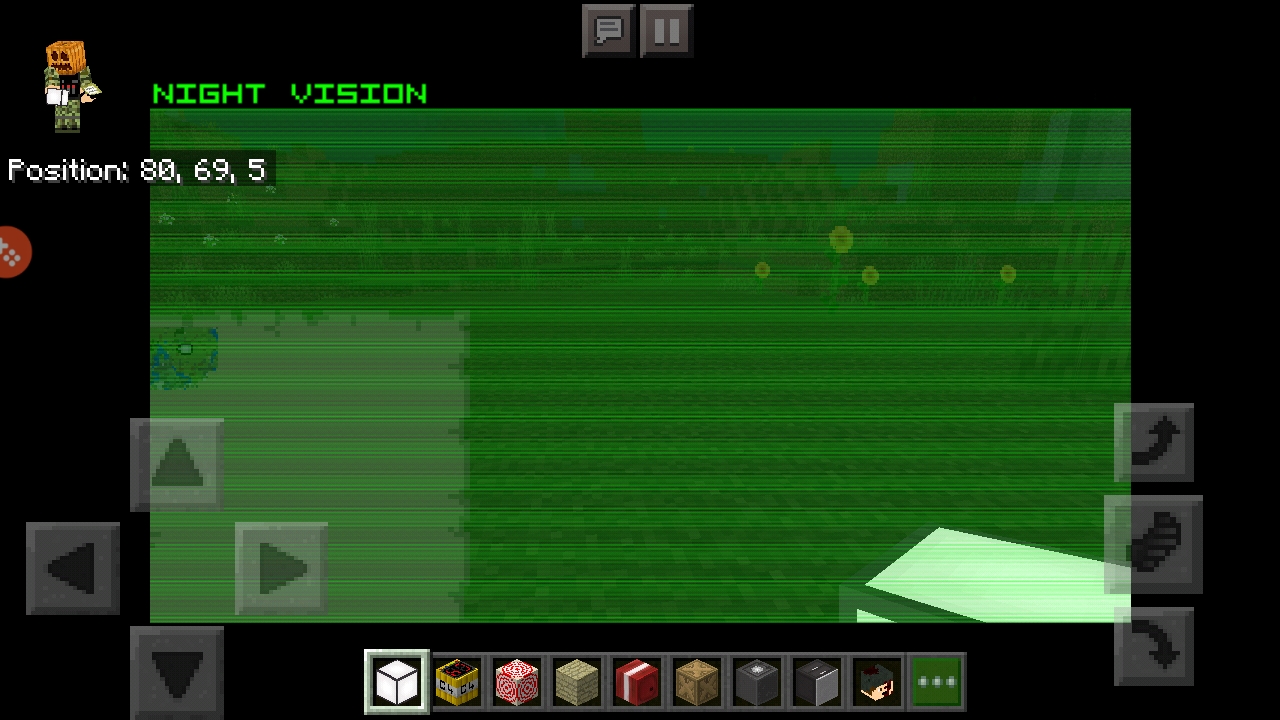 Exclusive to Grenades attachment addon only:
Replaces the XP bottle which was the MP 40. Which will be replaced again with a Stielgranate (German Grenade)
XP Bottle - Stielgranate (German Grenade)
- Berries when placed down, it is retextured into barb wire.
- Wearing the pumpkin on your head gives you the night vision HUD display.
- Textures are partially different in some blocks and items.
Changes as of v1.5 update of the addon:
- The Changes WITHOUT Experimental Gameplay*:
    *The Fishing Rod and Egg were switched around
    * Loot tables were changed again
    * The Snowball now does not clip through blocks anymore and finally breaks when it should when colliding with blocks and hitting collision boxes. It was the hardest code to fix in over 6 months. (May vary the version your playing on the results of the snowball, I recommend updating to the latest version of Minecraft)
Changes of v1.7 addon:
- updated crafting
- removed the op mob drop loot
- Retextured Rotten Flesh to MRE
Added the v1 WW2 Grenades addon as a separate pack to bring it back from v1.1 so it does not conflict with any packs if you still need it.
- Experimental Gameplay TURN ON:
     +* All previous changes from the standard stable updates is included
     + custom crafting features (All guns) (Fixed in 1.17 format)
     + Guns are correctly put on the hand.
     + Canned Food and Ammo can stack at 64 items
You will need to enable Holiday Creator Features & Additional Modding Capabilities if you want it to work with these extra features correctly.
However, everything else that works with experimental game-play is turned OFF or ON.
The addon does work without Experimental Features but it will be without some features if you take that risk away from experimental.
Supported Minecraft versions
Downloads
Information
Users of Guest are not allowed to comment this publication.