Miku Pet Texture Pack (1.17+) Now With Sounds!
Addons for Minecraft PE
This texture pack replaces the Minecraft wolf with Miku, you can do slightly interesting things with commands! the texture is of high quality and the model has no problems in itself
What this texture pack does is replace the minecraft wolf with miku, miku has the animations of a normal player so if you equip any armor or item with commands it will be seen in game 
Miku has the same actions as a normal minecraft wolf, you can tame her, she can follow you, she can attack enemies, etc. 
Screenshots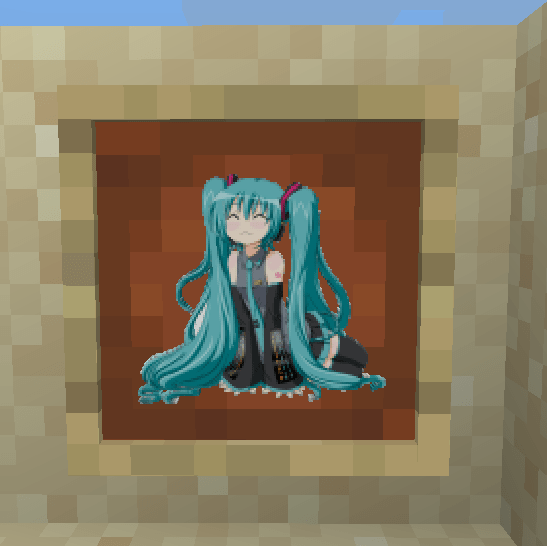 As it is really a texture package, it works on servers, realms, friend worlds, etc.
I almost forgot, with commands you can give items or put armor on she/replaceitem entity @e[type=minecraft:wolf] slot.weapon.mainhand 0 diamond_sword/replaceitem entity @e[type=minecraft:wolf] slot.armor.helmet 0 diamond_helmet
Installation
Install it and enjoy! :)
Supported Minecraft versions
1.17.0.50 (beta)
1.17
1.16.210 (beta)
1.16.201
1.16.200
Downloads
Information
Users of Guest are not allowed to comment this publication.