Kraftoid's Modern Furniture Addon
Addons for Minecraft PE
All the modern stuff - from sofas and table sets, fabulous beautiful decorations to expert-level gaming setups with monitors and headsets. Add to that the continuous flow of new stuff. It's called furniture!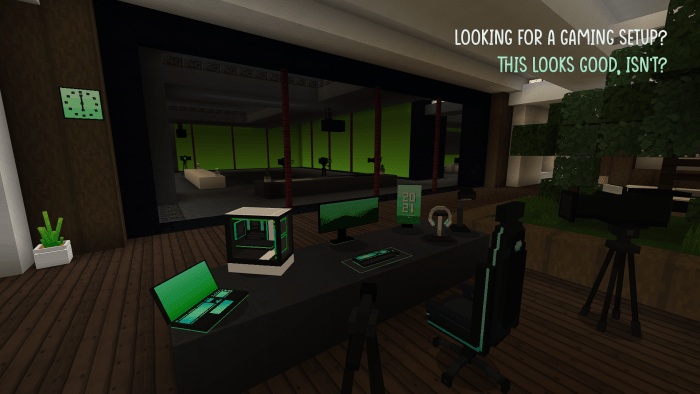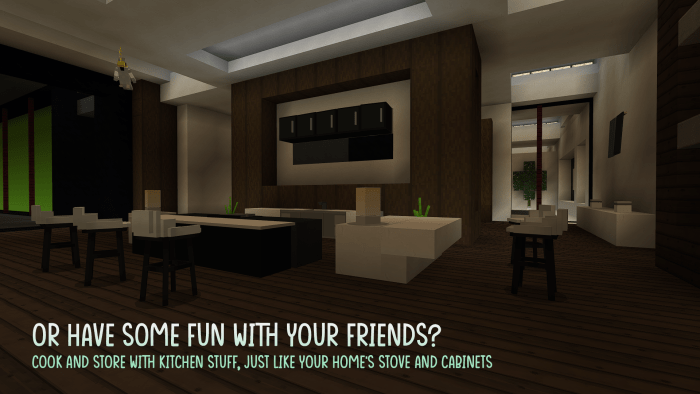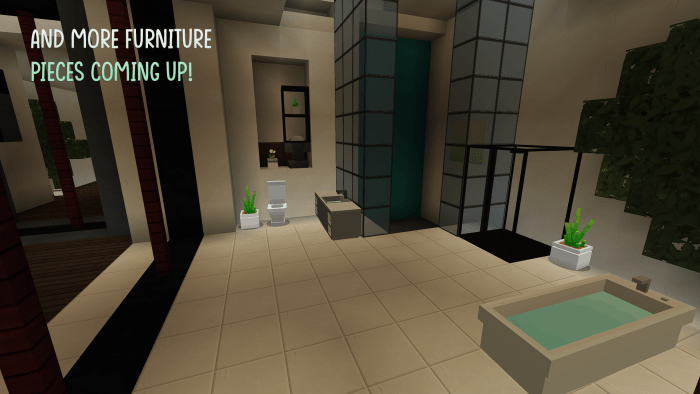 GALLERY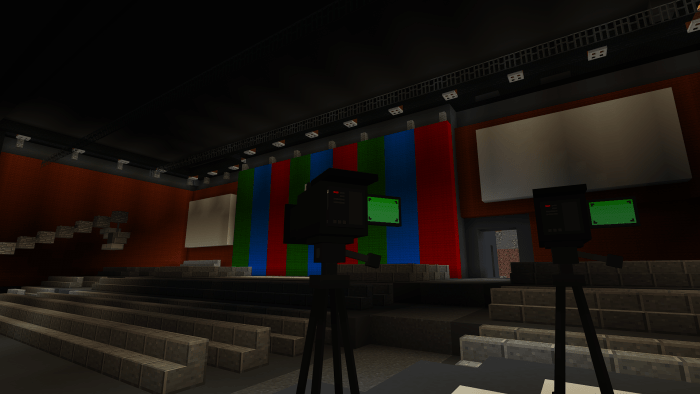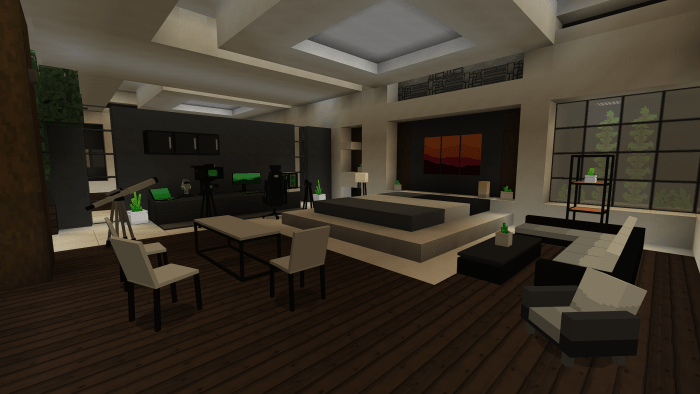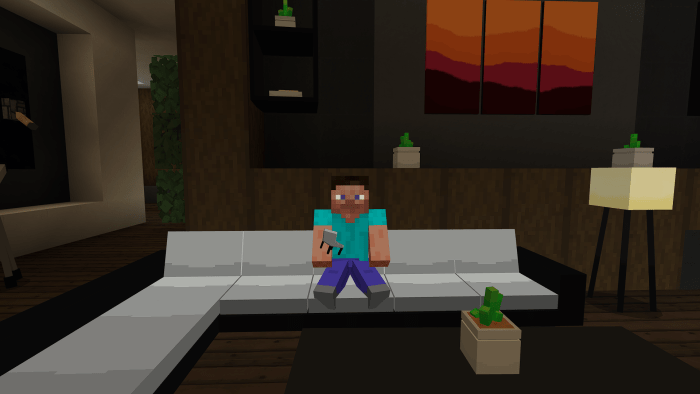 FURNITURE LIST 
This furniture pack contains 40 pieces of furniture, and will be added and updated regularly based on your requests and choices.
Bathtub
Bench
Cabinet
Camera
Chair
Countertops (one and three block-long countertops)
Gaming desktop
Plants (including mini-sized plants and tall plants)
Fridges (with inventory)
Gaming chair (with a seat)
Laptop
Light panels
Microphones
Monitors (including widescreen and vertical monitors)
Oven
Modern 3d paintings
Shelves (including a high shelf and a wall shelf)
Shower
Sink
Sofa (seats for five players)
Stool (with a seat)
Telescope
Television
Toilet
Wall Clock
Computer accessories (including headsets and keyboard & mouse)
Tables (including center tables, big and mini tables)
Lamps (including modern table lamp, reading lamp and a full lamp)
Console with VR headset
Tablet
Stay tuned for new stuff, new additions, changes and more that will come later!
Feel free to use the pack for your videos and contents. Drop the link for everyone!
Please don't use, replicate or distribute the models, textures & icons, without permission. 
Have fun!


Installation
HOW TO INSTALL:
Follow the steps carefully:
Download both resources and behavior packs through given links down.
Click both resources and behavior .mcpack to start importing to your Minecraft client.
Make sure to activate the behavior and resources pack before the game. Since dependency is set in both packs, activating resource pack will activate behavior pack as well (if both present on the game).
Open your world.
Supported Minecraft versions
Downloads
Information
Users of Guest are not allowed to comment this publication.