1.17 Copper Equipment! v2.1 (Armor + Tools)
Addons for Minecraft PE
Simple enough; this addon adds in copper armor and tools without replacing any existing items! 
Disclaimers: 
The items are enchantable, but the enchantments may not work as intended
You will have to turn on Holiday Creator Features in settings
The tools can be put in your offhand, but it doesn't do anything except looking cool
The copper armor are as protective as chain armor
This pack includes:
Copper Helmet (2 bars of protection)
Copper Chestplate (5 bars of protection)
Copper Leggings (4 bars of protection)
Copper Boots (1 bar of protection)
Copper Sword (6 damage)
Copper Pickaxe (4 damage)
Copper Shovel (3 damage)
Copper Axe (5 damage)
Copper Hoe (4 damage) 
They are crafted the same as normal equipment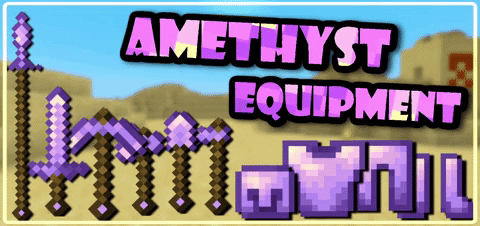 Installation
Download the packs and turn on 
Holiday Creator Features!
Supported Minecraft versions
Downloads
Information
Users of Guest are not allowed to comment this publication.