Damage Indicator Addon v2.3.1 [1.17 UPDATE]
Addons for Minecraft PE
Do you want to make your minecraft experience more of a rpg game? So, what's missing? Damage Indicator! Yes! Some of us wanted to see the damage we deal to our enemies. This addon does the job for you.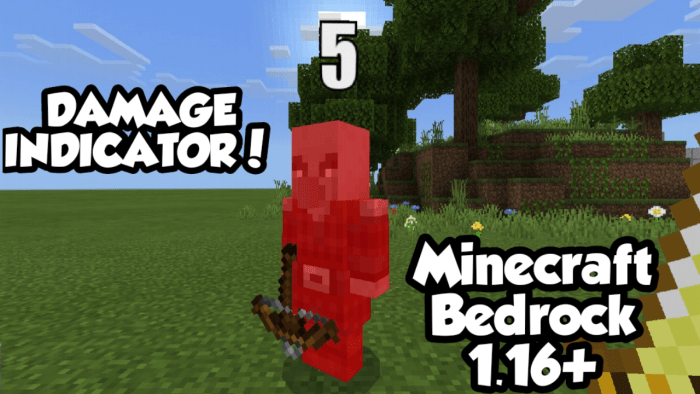 Here's the video for quick understanding :
FEATURES :
- Shows the damage dealt enemy and also heal amount
- Monitors HP precisely
- Vanishes when invisible
- Maximum render distance of 20 blocks
- Mojangles Font
- 2 options are available: Health Bar and Heart Icon 
NEW: 
- No more behavior pack so it means it is you can keep your achievements on 
- Download options to choose from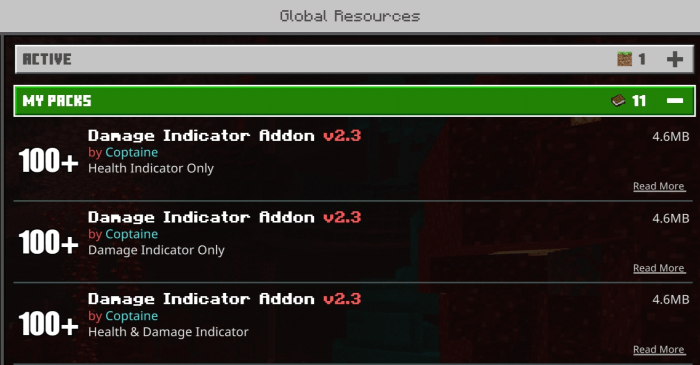 - Improved Health Bar
Green
: 50 - 100% HP
Yellow
: 25 - 49% HP
Red
: 1 - 24% HP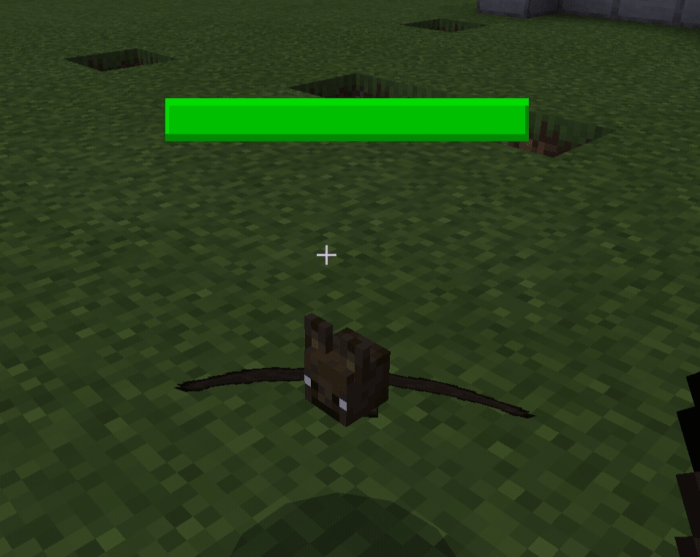 - Bossbar (bonus) 

LIMITATIONS :
- This addon monitors the health of an entity, not the actual damage itself. So if the damage dealt exceeds the entity's remaining hp, the damage shown is the remaining hp and not the actual damage. 
- Maximum damage can be shown is 100. Any value that exceeds will only show "100+".
- This addon is made using the new molang query function on 1.16, so it won't work on older versions  
NOTE :
- There are 2 options available 
1. Health Bar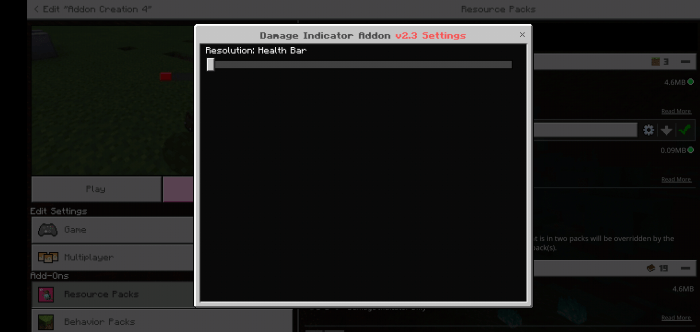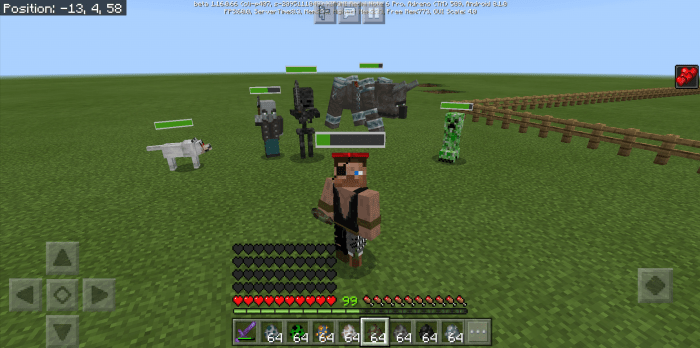 2. Heart Icon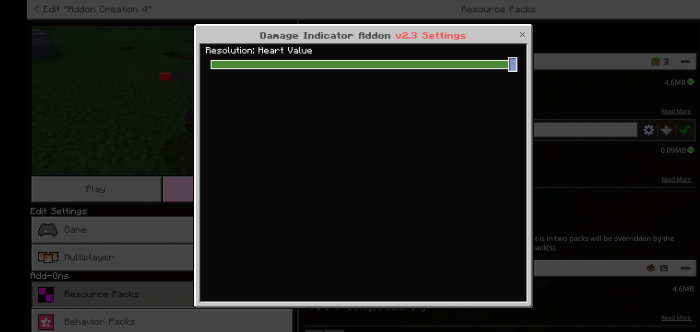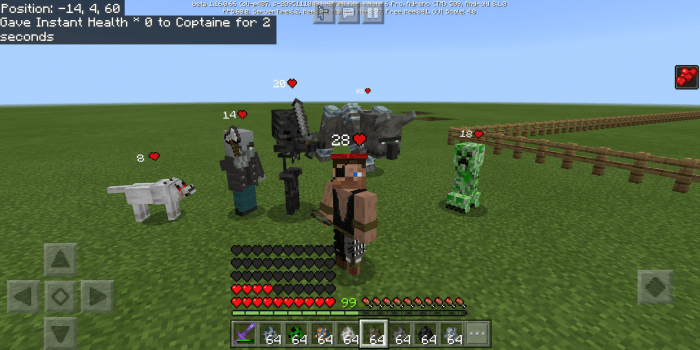 - Optional Minecraft Font 
You can download Minecraft font if you want to change the font of the damage indicator. To use, just install it and put it on top.  
Installation
- Install the resource pack 
- Version 1.16+ only
Supported Minecraft versions
Downloads
Information
Users of Guest are not allowed to comment this publication.