Dalek Statues Addon
Addons for Minecraft PE
If you're a fan of Doctor who you'll recognise these 5 paradigm Daleks. i took inspiration from 4Jstudios doctor who skin packs to create these paradigm dalek statues. these terrifying dalek can now be yours.
7 total Daleks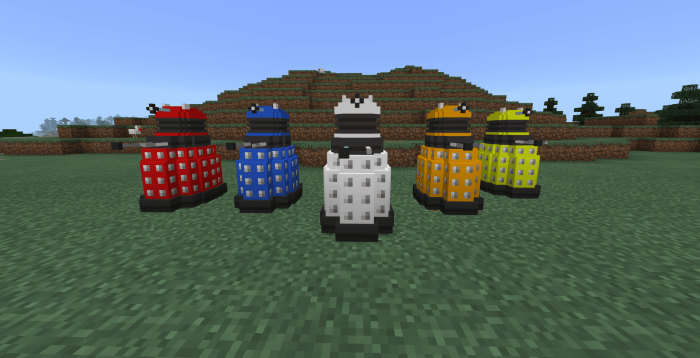 The white Dalek is the supreme Dalek
The yellow Dalek is the Eternal Dalek
The Blue Dalek is the Strategist Dalek
The Orange Dalek is the Scientist Dalek
And The Red Dalek is the Drone Dalek
There's also an Imperial dalek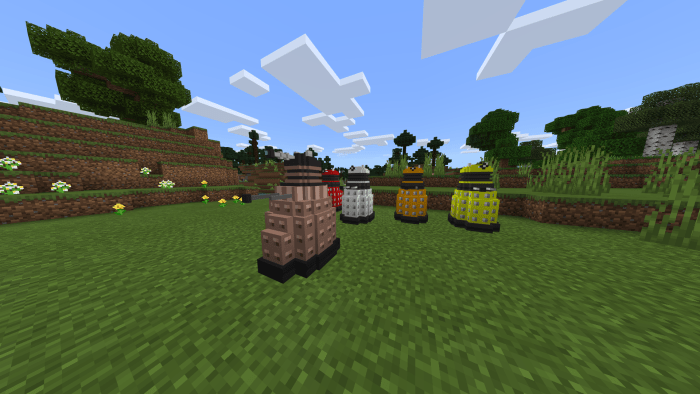 remember these are just decorational statues.in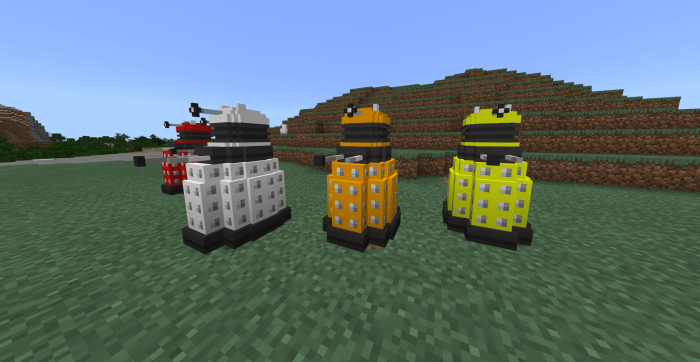 in order to get these you enable experimental holiday Creator features in world settings and then use these commands
/give @s at:dronedalek
/give @s at:scientistdalek
/give @s at:eternaldalek
/give @s at:supremedalek
/give @s at:strategistdalek
/give @s at:imperial_guard_dalek
/give @s at:invasion_
earth
_dalek
use these statues to decorate your Doctor who themed worlds
Supported Minecraft versions
Downloads
Information
Users of Guest are not allowed to comment this publication.